<!-- September 20, 2003 -->
Here I am in Darwin, having just finished a three-day tour of Kakadu National Park, a World Heritage site.
"This unique archaeological and ethnological reserve, located in the Northern Territory, has been inhabited continuously for more than 40,000 years. The cave paintings, rock carvings and archaeological sites record the skills and way of life of the region's inhabitants, from the hunter-gatherers of prehistoric times to the Aboriginal people still living there. It is a unique example of a complex of ecosystems, including tidal flats, floodplains, lowlands and plateaux, and provides a habitat for a wide range of rare or endemic species of plants and animals."
Our tour started with 14 people, but on day two, we lost four Dutchies. Too bad -- they were lovely people.
The itinerary went something like this:
Day one:

river cruise and wildlife spotting along the Mary River (beautiful, quiet and I sadly fell a little bit asleep)
Bowali Visitor Centre where I learned about the various ecosystems in Kakadu
Interpretive walk at Ubirr, to see the Aboriginal rock paintings and the sunset

Day two:

a walk and then swimming in Jim Jim Falls (though the falls were dry)
walk and then swimming at Barramundi Falls (the upper one; I stayed out of the lower part where there were freshwater crocs, although there was no danger)

Day three:

Gunlom Falls swim (where a scene in Crocodile Dundee was filmed)
4WD to a smaller falls with fresh water (some people were bottling the water to drink)
home

I did have some great conversations with Keither from London (a 32-year-old children's nurse) and London accountant Simon and Danish couple Siff and Rajan. Cristine, the Irish girl with the sarcastic boyfriend, Pat, was a lovely girl but very quiet and didn't swim at all (poor girl, it was HOT). Allie, a 19-year-old Scottish girl, was boy crazy. She flirted with the boys but had no interest in even speaking with the girls. Staying in the same room with her and her "mates", as well as eating dinner with them at the Victoria Hotel, I feel invisible. I try to ask them about their travels/experiences. Nothing but one-word answers and blank looks. I feel that they'd rather be anywhere than here with me. I feel lonely. I don't like this town, filled with young, drunken travellers and cheap, dirty hostels.

I just want a friend I can feel comfortable with.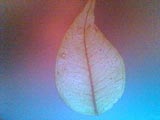 Cursing:
loneliness

Weather:
Sunny, 35 degrees

Reading:
Fall on Your Knees By AnneMarie Macdonald