<!-- Journal 2003 -->
I love to talk/write. You can listen. Or not.
Unfortunately, I suck and haven't updated this section in a long, long time. However, my travel writing from last year is worth a read, I've been told.
This is not the stuff in my paper journal. My paper journal contains everything that no one can read. That includes most, if not all, boy stuff as I'm sure if my family ever decided to read my site, they really wouldn't wanna know... but you never know what you'll find.
december
01
02
03
04
05
06
07
08
09
10
11
12
13
14
15
16
17
18
19
20
21
22
23
24
25
26
27
28
29
30
31
september
01
02
03
04
05
06
07
08
09
10
11
12
13
14
15
16
17
18
19
20
21
22
23
24
25
26
27
28
29
30
august
01
02
03
04
05
06
07
08
09
10
11
12
13
14
15
16
17
18
19
20
21
22
23
24
25
26
27
28
29
30
31
july
01
02
03
04
05
06
07
08
09
10
11
12
13
14
15
16
17
18
19
20
21
22
23
24
25
26
27
28
29
30
31
june
01
02
03
04
05
06
07
08
09
10
11
12
13
14
15
16
17
18
19
20
21
22
23
24
25
26
27
28
29
30
31
may
01
02
03
04
05
06
07
08
09
10
11
12
13
14
15
16
17
18
19
20
21
22
23
24
25
26
27
28
29
30
31
Feb. 6 - like | don't like
Feb. 5 - Oz
Jan. 13 - Gulp
Jan. 3 - Hope
Jan. 1 - "Jones"-ing

<!-- My words are paper tigers. -->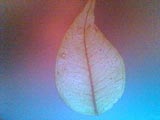 "The difference between the 'almost-right' word and the 'right' word is the difference between the lightning bug and the lightning."
- Mark Twain